Saturday 20 February 2016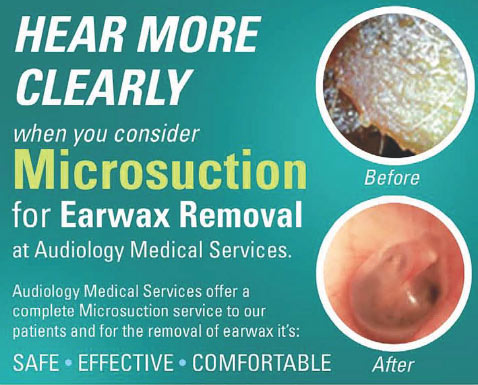 Earwax blockage of the ear canal is a common problem and it can be difficult to get it removed by your GP. We offer the service across all of our network of clinics.
Earwax, what is it?
Earwax is a build up of a combination of oils and sweat in your ear canal and a mixture of shed skin cells. Earwax has anti-bacterial properties and in fact works like a protective layer between your ear canal and the outside world. Earwax also helps to lubricate the skin of the ear canal keeping the correct PH balance. However, earwax becomes a problem for some people when it builds up and blocks the ear canal. When this happens, it can become impacted against the eardrum reducing its movement and causing some temporary hearing loss.
Our Earwax Removal Service
We introduced earwax removal as part of our earwax removal services becaause more of our Patients were complianing that they were having difficulties getting earwax removed by their GPs.
Micro Suction Earwax Removal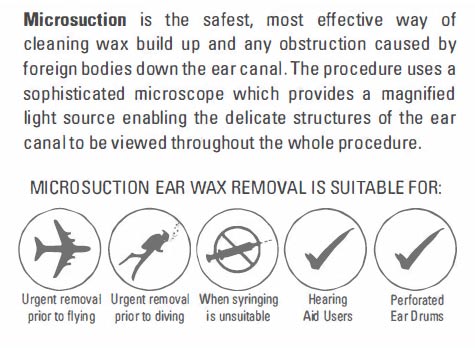 We first introduced earwax removal by irrigation, then we introduced microsuction earwax removal services to our Centres. We were in fact the first private hearing healthcare centre in Munster to do so.
Why Microsuction Earwax Removal?
Microsuction is the safest, quickest and most comfortable method of earwax removal. There are no liquids used during the procedure which means that there is no mess or fusss. The procedure is undertaken with a microscope and a finely balanced medical suction device.
Totally Safe
The fact that we can clearly see the ear canal and what we are doing makes it exceptionally safe. with no liquids involved it is especially comfortable.