Trial The Phonak Invisible Lyric Hearing Aid Across Ireland
Trial the Lyric hearing aid for one month Risk Free at any of our Lyric Centres across Ireland!
With no deposit and no obligation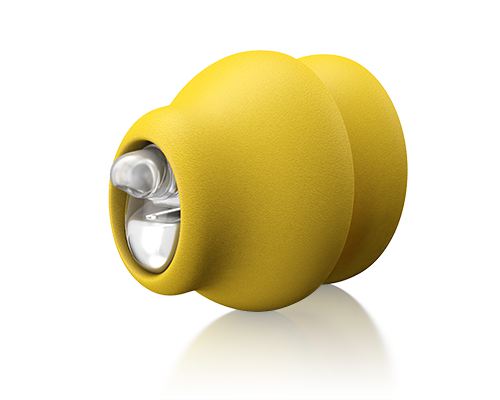 Lyric Hearing Aids in Kilkenny, Waterford, Cork, Kerry & Limerick
We were the first hearing aid centre in Ireland to be authorised as a Lyric hearing aid partner and we are still the only Lyric authorised hearing aid supplier in Cork. We have now had all of our centres recognised as Lyric Centres, so that means we can offer the Lyric hearing aid in Cork, Kerry, Limerick, Kilkenny and Waterford.
No Deposit & No Obligation Trial
Phonak has allowed us to give you the opportunity to see if the Lyric is for you across our centres! They are offering the first month of the subscription with absolutely no deposit. Even better, you are under no obligation to continue with the subscription and we will take the Lyric back without charging you. If you don't like it, give it back with absolutely no questions.
Get relief from your tinnitus 24 hours a day with Lyric
Latest studies conducted by Associate Clinical Professor at the University of California, Dr Jacob Johnson, reveal that the extended wear (24/7) technology, providing continuous auditory stimulation, may decrease the impact that your tinnitus has on your quality of life! Because you are wearing it all the time, it works to relieve your tinnitus 24/7, giving you relief that is always on. No more trouble sleeping, no more annoying tinnitus when you are in quiet.
Lyric offers fantastic sound quality, you are using the natural properties of your outer ear to improve localisation, feedback and occlusion. Lyric is completely different to any other hearing aid on the market, due to the fact that it can be worn continuously for months at a time. You will have no daily reminder of your hearing loss and people who currently wear Lyric say that they no longer feel like they wear a hearing aid. So if you would like to try the Lyric Hearing Aid in Cork, give us a call.
So if you are interested in The Phonak Lyric hearing aid and what it can do to give you relief from your tinnitus, call us now on 1800 501 501 and book your appointment.